Unbridled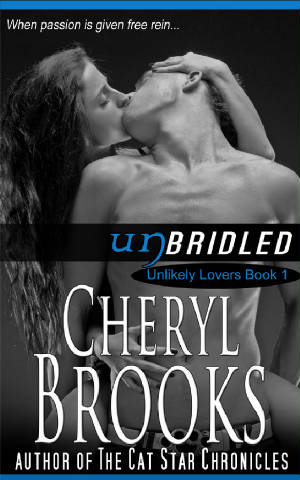 Unlikely Lovers Book 1
When passion is given free rein…
Farrier Travis York has found his dream woman in nurse and horse breeder Miranda Jackson until he spots her wedding ring. He attempts to deny the attraction, but Miranda has already captured his heart.
A widow with an autistic child, Miranda wears her ring as a deterrent to suitors. Although smitten with Travis, she can't believe the handsome younger man could ever be more than eye candy.
When Travis discovers Miranda's widowhood, she acknowledges the attraction but still sees the age difference as an obstacle. An intense sexual encounter has Travis hearing wedding bells until a bump on the head leaves Miranda wondering what the hell she missed…



Unlikely Lovers Book 3
Extraordinary talent, undeniable love…
Following the discovery of his fetish, rock guitarist Joey Manzetti's girlfriend leaves him, taking their child. When his neighbor, nurse Tracy Richards is assaulted by her date, Joey comes to her rescue. Sick of dealing with abusive guys, Tracy swears off men.
When Joey learns that the child he loved isn't his, Tracy is supportive, and as their friendship grows, so does the sexual attraction. However, fearing another failed relationship, Tracy refuses to acknowledge Joey's romantic overtures. She inspires him like no other, but can his kinky secret assist him in the quest for her love?