The Sextet Presents.... Small, Medium, and Large: A Toy Story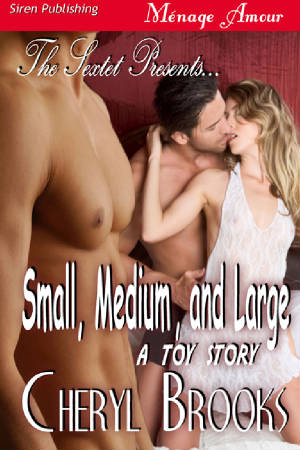 Passion ignites when Toby Lawrence meets Renee Swarovski in a sex toy shop. But when he introduces her to his roommate, Lance Svahnstrom, she uncovers the latent attraction between the two men. She's fallen for both of them, but will they need her now that they have each other?


The Sextet Presents... A Tale of Two Knights: Legends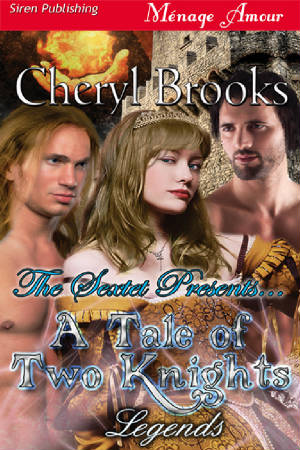 Desperately in love with Sir Lancelot and her husband, King Arthur, Guinevere seeks Merlin's assistance in bringing both men to her bed. The clever sorcerer promises his help, but cautions that the enchantment must never be revealed, and that she must accomplish the seduction within one hour or the consequences will, indeed, be dire.
Arthur has known of the love between his queen and his bravest knight, but can see no way for the three of them to be together in a castle filled with spies and intrigue. Lancelot is torn between his love for Guinevere and his friendship with Arthur, not to mention his duty to the kingdom. Therefore, he is willing to go north to spy on the king's half sister, Morgause, a task that could end in his death.
When Gwen drinks the vile potion Merlin has prepared for her, she believes its only purpose is to give her the courage to speak her mind. Little does she know that the crafty old wizard has a few other tricks up his sleeve…