Sex, Love, and a Purple Bikini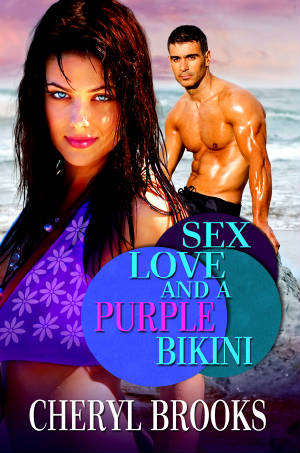 What happens at the beach doesn't always stay at the beach...
Executive assistant Terri Marshall has never fallen for a man in her life, but Cupid's arrow finds its mark when she meets Benjamin Tremaine. Unfortunately, he's the husband of Terri's employer, aka the Boss from Hell.
Trapped in what amounts to a marriage of convenience, Ben is giving it one last shot before throwing in the towel. But when his wife brings her assistant along to a conference in Myrtle Beach, Ben finally realizes just how empty his life has been.
Now that two handsome beach boys have made Terri an offer she can't refuse, Ben is left with a wife who won't agree to a divorce and a woman he knows he can't have.